Join the thrifting adventure at Hangers of Hope!
Thrifting is not just about finding great deals; it's a whole lot of fun for the entire family! At Hangers of Hope, we've created a thrift store experience like no other in Tyler, Texas. And guess what? Your thrift shopping spree doesn't just bring joy to your life—it also brings hope and support to those in need.
Our Mission: Spreading Hope
With every purchase and donation you make at Hangers of Hope, you're providing affordable healthcare for patients at Bethesda Health Clinic. This incredible organization provides low-cost medical and dental services to hardworking uninsured individuals in our community. So, while you're scoring amazing finds, you're also spreading hope and transforming lives.
Ready for an exciting shopping experience? Hangers of Hope is your go-to destination for all things fabulous and affordable. We've got an incredible selection of items that will make your heart skip a beat. From trendy clothing and accessories, to unique household goods, our inventory is bursting with surprises. And the best part? Every purchase you make supports the life-changing work of Bethesda Health Clinic. It's shopping with a purpose!
Spread the Love through Donations
Got items that deserve a second chance? We'd love to give them a new home! Hangers of Hope gladly accepts new and gently used items that can be resold. By donating to us, you're not just decluttering your space; you're also contributing to a sustainable cycle of giving. Your generosity makes a positive impact on the environment and supports the life-saving services provided by Bethesda Health Clinic.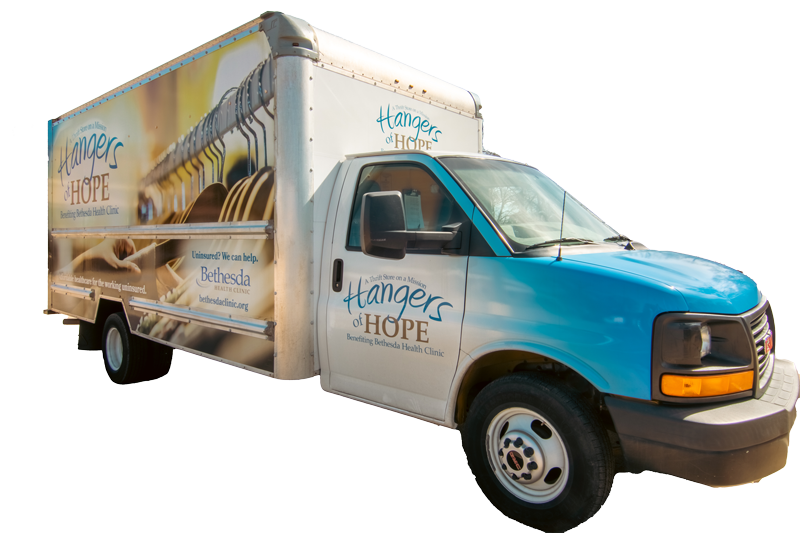 Have larger donations that need a helping hand? We've got you covered! Our pick-up services are here to make the process a breeze. Simply schedule a pick-up, and our friendly team will come right to your doorstep to collect your generous donation. It's convenience and kindness rolled into one.
We've got an incredible treat for you every Tuesday! It's Hope Rewards Tuesdays, where all items are 15% off. No points, no fuss—just pure savings! So mark your calendar, gather your friends and family, and come celebrate the joy of thrift shopping with us.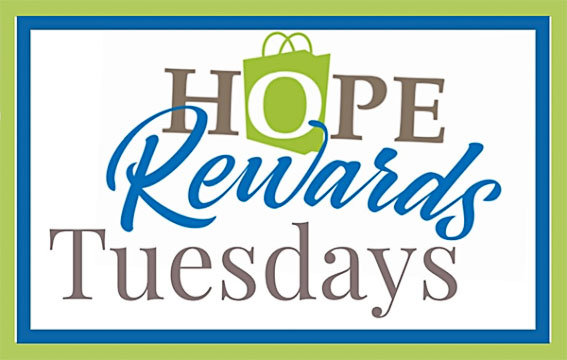 Runway for Hope is a premier fashion show and luncheon that benefits Bethesda Health Clinic, with all clothing modeled from the clinic's thrift store, Hangers of Hope.
Thrifting that Makes a World of Difference
Did you know that by thrift shopping, you're making a tremendous impact on the environment? It's true! At Hangers of Hope, all donations are used for good. Items that may be slightly flawed and unable to be sold in our stores are recycled and sent to third-world countries. Nothing goes to waste!  Every time you choose to reuse, you reduce the demand for harsh chemicals and precious natural resources used in the manufacturing process. Plus, by shopping and reselling locally, we collectively contribute to reducing fuel consumption on a global scale.
Uncover Hidden Treasures and Surprising Quality
Get ready for a treasure hunt like no other! Hangers of Hope is a treasure trove of unique finds, waiting to be discovered by you. Unleash your creativity and find unusual pieces, eclectic clothing and items you didn't even know you needed! That art piece might not be your style, but its frame could be the perfect match for your original painting. And don't be surprised if you stumble upon a piece of mid-century modern art glass—it's like finding a rare gem at an unbeatable price!
Join Hands of Hope
Let's make a difference… Together!
Looking to spread even more love and positivity? Hands of Hope provides a way for your group to volunteer and make a tangible impact in your community.
Volunteers must be 12 years or older to serve, but those who are 12-15 years old must have an adult chaperone present.
If you are interested in bringing your group to Hangers of Hope, please fill out the application using the button below. The application form will open in a new page.
For questions about volunteering, please contact Ann Hoppers by email to ahoppers@bethesdaclinic.org.
Find us and Let the Fun Begin!
Hangers of Hope is ready to welcome you with open arms at our three convenient locations in Tyler, Texas. Join us in spreading hope and making a difference: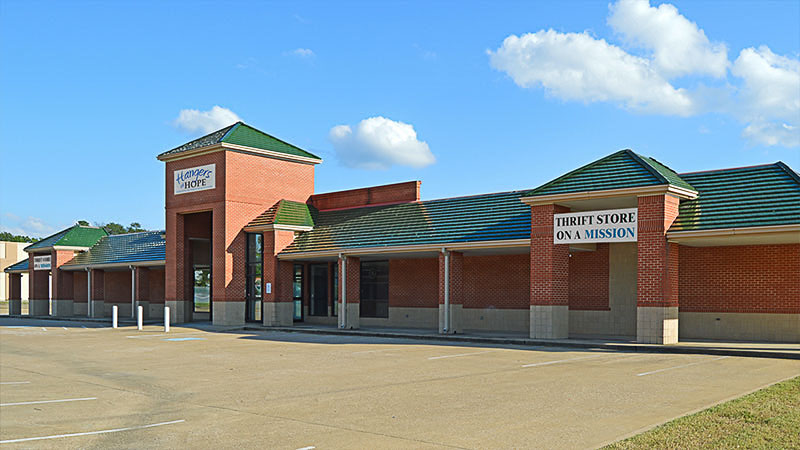 Hangers of Hope
Superstore & Donation Center
920 WSW Loop 323
Tyler, TX 75701
Open: Monday-Saturday 9am–8pm
Donation Hours: Monday-Saturday 9am-5:30pm
Closed: Sunday
Phone: (903) 747-8474
Email: info@hangersofhope.com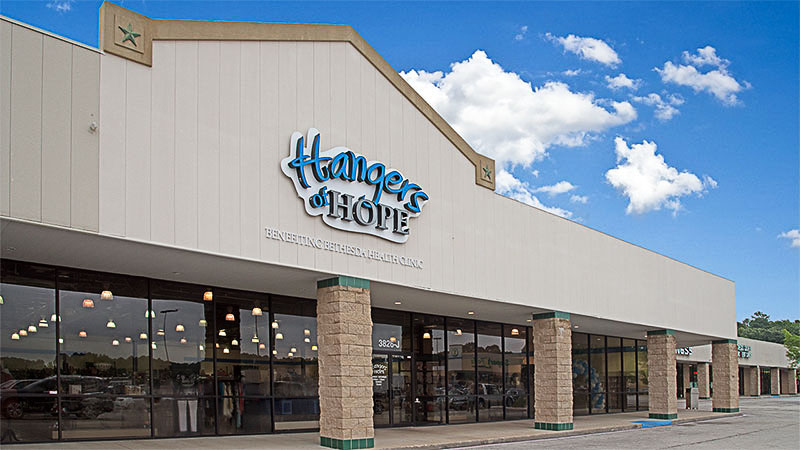 Hangers of Hope
Highland Village Store & Donation Center
3826 Troup Hwy, Suite J
Tyler, TX 75701
Open: Monday-Saturday 9am–8pm
Donation Hours: Monday-Saturday 9am-5:30pm
Closed: Sunday
Phone: (903) 630-5443
Email: info@hangersofhope.com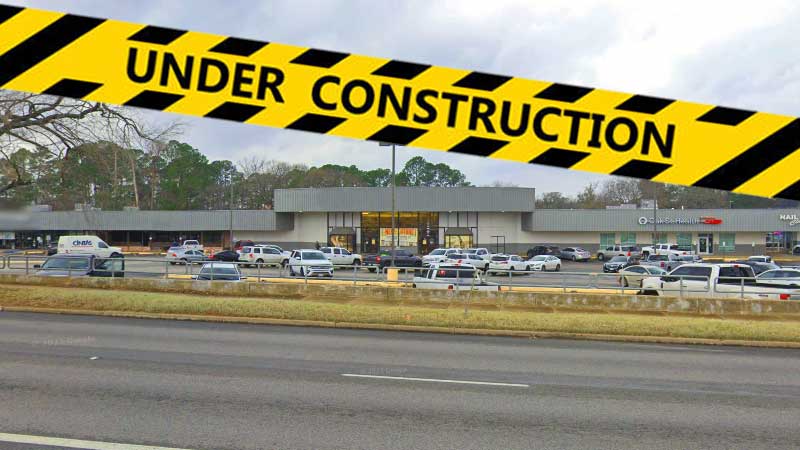 Hangers of Hope
Broadway Store & Donation Center
2125 S Broadway Ave,
Tyler, TX 75701
Let's embark on this thrilling thrift shopping adventure together and make a meaningful difference in the lives of others and our beloved community. See you at Hangers of Hope!